If you are having your celebration in an outdoor venue or park that is not powered by electricity, then you'll require a generator in order to power the machines. Our generator is robust and reliable.
Professional delivery to
Holiday, FL, Trinity, FL, New Port Richey, FL, Port Richey, FL, Hudson, FL, Tarpon Springs, FL, Palm Harbor, FL, Land O Lakes, FL, Lutz, FL, Springhill, FL, Brooksville, FL, Clearwater, FL, Tampa, FL
and surrounding areas. Please submit a quote or contact us to be sure we service your area.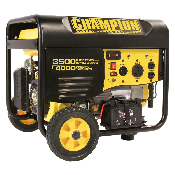 Generator - 3000kw
from $50.00